Whoa, Hey, I'm Not Done Yet
Say it now: addendum addendum addendum.
A decent chunk of news since the last edition went out, so let's get down to it.
To infinity and beyond
The big one is that PROJECT: RETRO has officially been announced. My new short story, "To Ashes", will appear in the third issue of INFINITE WORLDS, a retro(ish) science fiction magazine.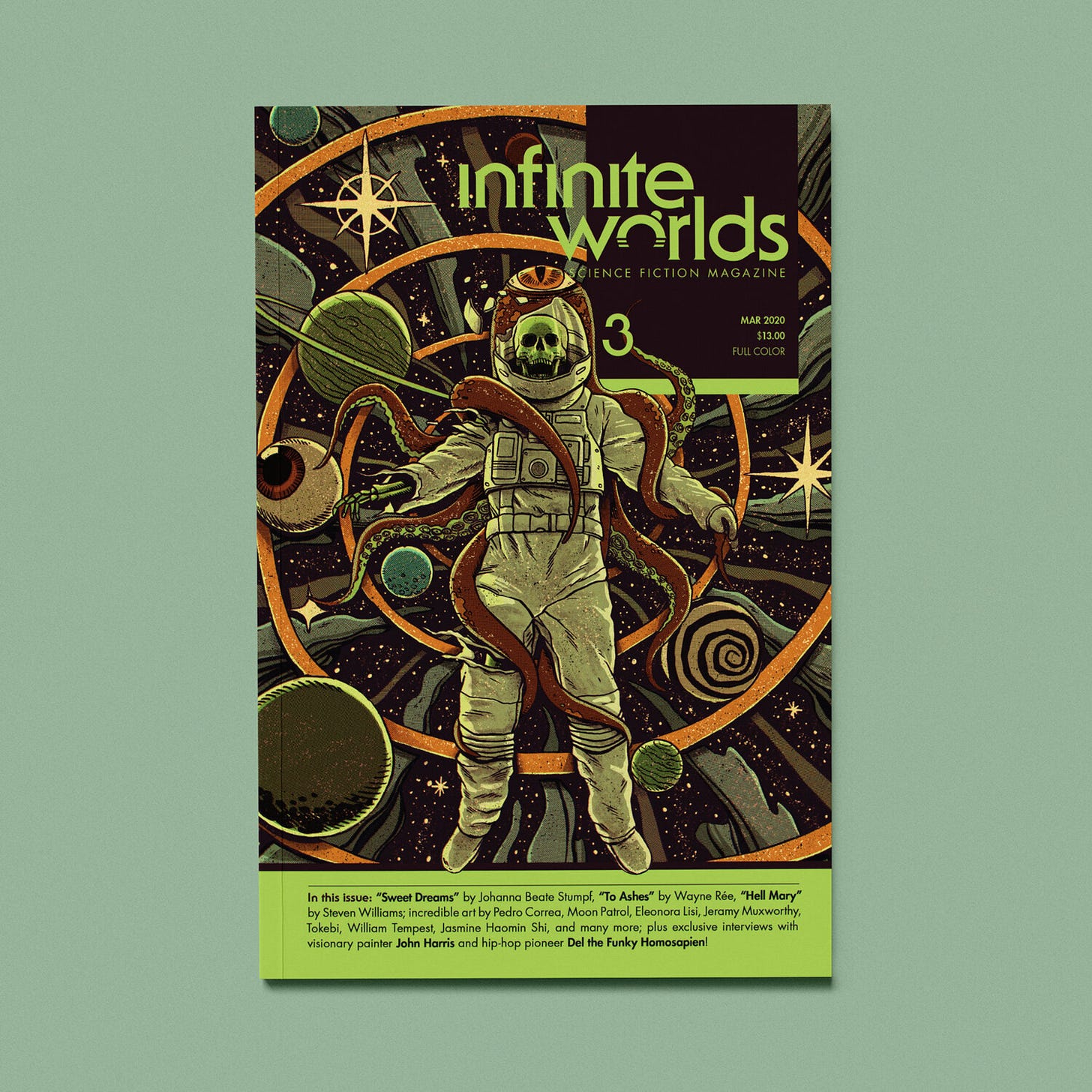 It's the first internationally produced publication that I've been a part of and, aside from gorgeous art and comics, a couple more short stories, and a fucking stunning cover, it's also got an interview with hip-hop pioneer, Del the Funky Homosapien.
INFINITE WORLDS #3 is scheduled for release in March. It's a massive deal for me, so please pre-order your copy right now.
In the know (or not)
I'm featured very briefly on the new episode of the Know or Not? podcast, talking about my superhero origin as a writer. This episode's the first of a two-parter and I'll be on a bit more for the second part, which is out in two weeks.
Class is in session
I'll be speaking at the National University of Singapore on 14 January, as part of its Comics Week. This event's only for undergraduate students from the University Scholars Programme though.
My talk will be called "The Chaotic Science of Comic Scripts" and will focus on, obviously, the various ways to script comics, but also a fair bit about collaboration in general.
I'll probably share highlights in a future edition of the newsletter (and maybe give this presentation again at a more public event later this year).
That's a wrap
I've got another event in late February, but I'll talk about that in the next edition. So, I'll see you at the end of January!
(One more time though, pre-order INFINITE WORLDS #3.)
- WR